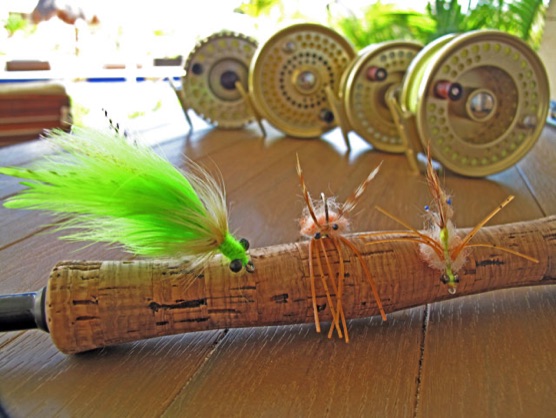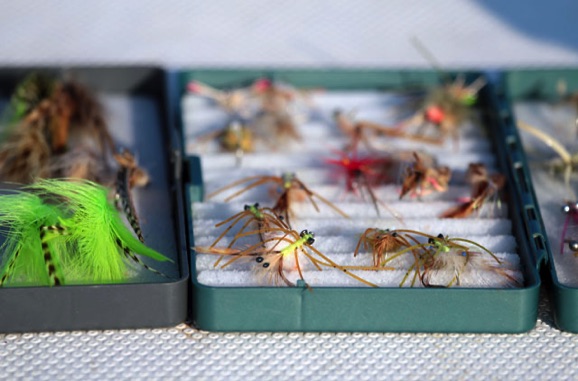 We supply quality brand name equipment for both fly and spin fishing. Recommended fly rod size here is 9ft long #7- #10 weights with the 8-9 sizes handling most all situations. In general floating lines are used with fluro carbon leaders. 12,15,20lb tippets with bite leaders of 40-60lb for tarpon. Flies that work include decievers, clousers, minnows, merkins, ragheads, shrimp patterns, surface gurglers and lightly weighted Crazy Charlies & Gotchas.
For spin fishing we use medium fast rods 6-7ft designed to fish 10-12lb mono or 20-30lb braid. Reels that accommodate 150-200 yards of line are sufficient. Brand name quality reels like Shimano and Penn with good drag systems are best. Lures, feather jigs and soft plastic baits in 1/4 -1/8 oz size range are best. Baitfish imitations, top water and shrimp patterns by Yozuri, Rapala, Mirror lure and others work here. Softbaits in the same style eg shrimp, minnows, grubs are also very effective. There are many brands but Berkley Gulps are high on the list.
Colors.....well, crabs brown,tan,olive, green. Bonefish patterns,tan,pink,olive,brown. Decivers & Clouser, rootbeer, whites,blues. These colors also apply to lures.